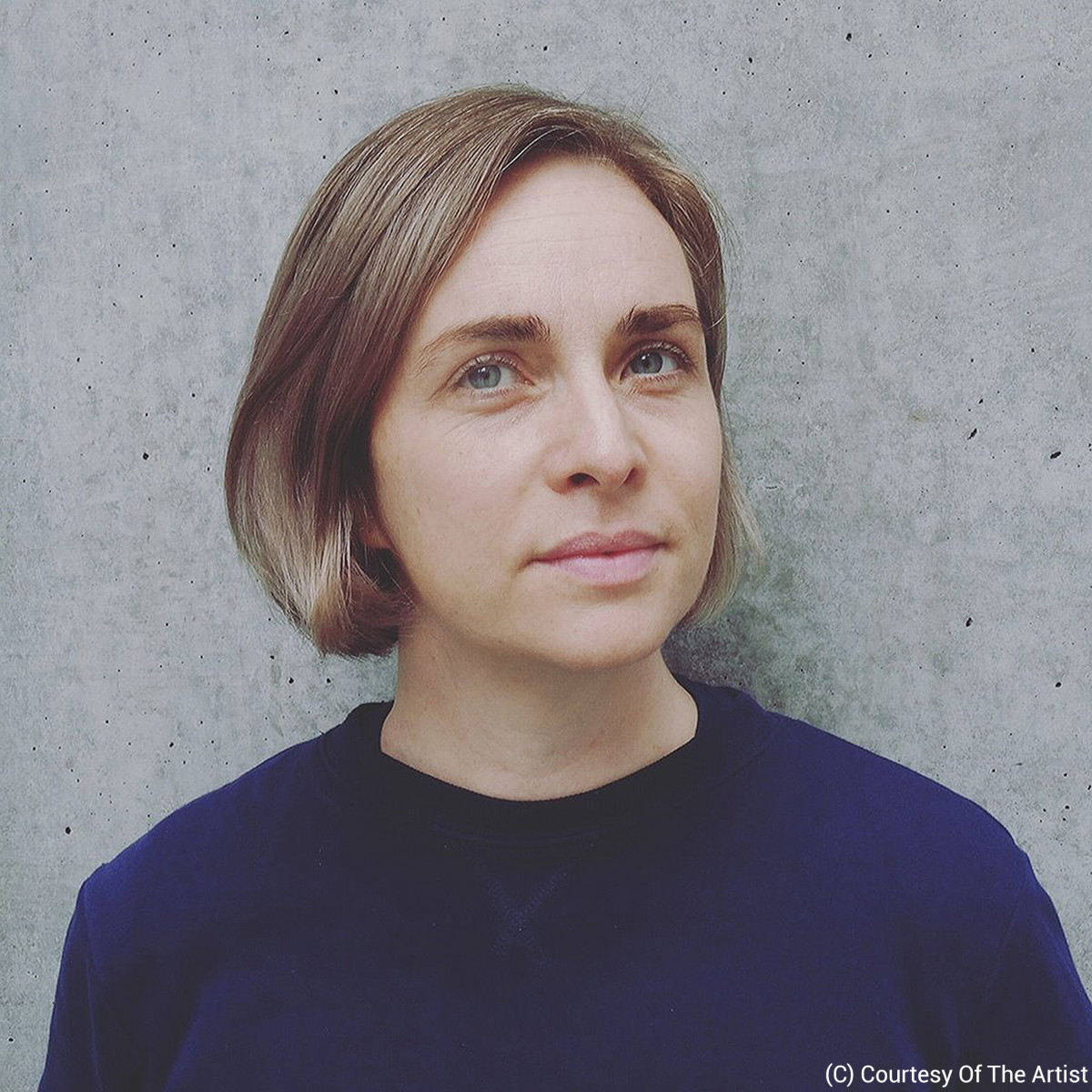 Navine G. Khan-Dossos
Navine G. Khan-Dossos (born 1982 in the UK) has developed a form of geometric abstraction that merges the traditional Aniconism of Islamic art with the algorithmic nature of the interconnected world we live in. It is not abstract in the sense we understand from the western history of this development in art, but something informational in essence. The subject of her work is often the conflicted and complex relationship of Islam to the West, which is an inescapable and vital subject to be dealing with today.
Khan-Dossos suggests that the way to ask questions about this subject is not to rely on and reproduce the figurative language of online media outlets, videos, and low-res stills which shape our imagined versions of reality, but to invest in finding a new language that reflects the patterns and connections that underlie these images and generate them in the digital world. Investigating the sublimation of the figurative is derived from a long-term interest in Islamic art, culture and politics that come from these various strands of education.
Khan-Dossos has exhibited in galleries and museums in the United States, Europe and the Middle East. This includes projects with SALT Beyoglu, Istanbul, The Istanbul Design Biennial, The Van Abbemuseum, the A.M. Qattan Foundation in Ramallah, Leighton House Museum in London, the Museum of Islamic Art in Doha, Witte de With in Rotterdam and the Delfina Foundation in London.
She is currently part of the Substantial Motion Research Group led by Laura U. Marks.
For more information you can read an interview with Navine G. Khan-Dossos by Régine Debatty, where Navine elaborates on Infoesque and her artistic approach. The quotes displayed also stem from this interview.
http://www.khandossos.com